I go on the radio with KOMO's Seth Wayne...again!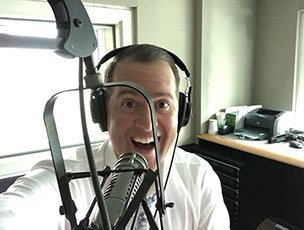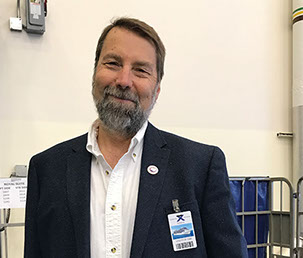 Kathleen and I are good friends with a guy named Seth Wayne (that's him on the top left) who does the morning weather on our local ABC affiliate here in Seattle, KOMO TV. Seth is also the go-to guy for travel here in Seattle and does a lot of reports on cruise ships and from ship launchings. He is so good at it that HAL had him do a report a couple of years ago from Rotterdam when they launched the Konigsdam and this year when NCL took him to Germany when they launched the Bliss.
Back on Christmas Eve we had breakfast with him and told him we were getting into the travel business. He asked us if we could do a group cruise. We hadn't started doing the travel thing yet but we said, sure we can do that. In our first month we booked 40 of his closest friends to do a cruise this upcoming September 14 to celebrate Seth's 40th birthday. And we get to go. Because of him we are got pushed right into this almost full time. And we are hugely successful.
Here in Seattle, Seth is the local travel guy. He also has a weekend travel show on KOMO radio AM 1000. It's on every week on Sunday at 2:00 pm. (And yes, we have heard that people still do listen to the radio 😊).
A couple of weeks ago Seth asked me if I would be his guest on an upcoming show. Last Sunday at the end of his show he promoted the next show by saying that " next week he would have his own "personal travel agent" on the show.
I have done two shows with Seth in 2018. You can listen to either one at right.
Below is the original show we did last summer.
Below is the show we did in December about the upcoming 2019 Alaska cruise season.
Sorry but due to legal restrictions, I have to leave the ads and the news in the broadcasts.