Our two days included picking up forgotten items, great food, a tour of the city, an almost lunch at a Chuck'o'rama, finding a city pretty much closed and seeing a famous choir.
We flew out on Saturday, October 21 on our hometown airline, Alaska Air. Easy flight and a quick grab of our rental car from Alamo. We have had problems with Alamo in the past, but I am beginning to believe that rental car problems are less due to the rental car company than the airport. This time they gave us a very nice Chevy Malibu that took us more than 2,000 miles around the entire state. By the way, the Salt Lake City airport is a great place to come into. We were off the plane and driving away with our luggage in under 45 minutes.
After grabbing the car, we headed to our SLC lodging choice. We have started booking AirBnB's over hotels when they are available. This trip we had one for our first two nights in SLC and our last two nights in Park City. This would be our fourth time using AirBnB and we have had great luck. The first one in San Diego was a little dicey but the other two in the Low Country and one in Victoria, BC were awesome.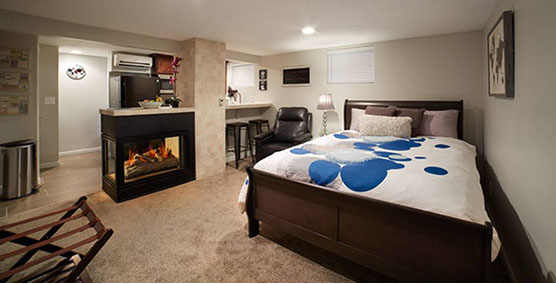 This time we had booked one called 'Lil Sugar' in the heart of the Sugar House district just south of downtown SLC. We arrived and were totally impressed with the place. It had been built specifically to be an AirBnB. It was so well laid out. And our host greeted us with notes, signs and breakfast. By the end of our two days there, we were convinced that our host should give lessons to other AirBnB owners. He's that good. And if you head to SLC, stay there. Great place, great neighborhood and great price.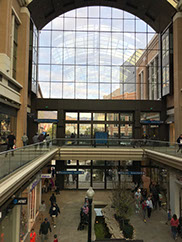 As soon as we we arrived I realized I had forgotten my adapter that would let me download photos from my camera to my brand new MacBook Pro. And there was no way I would get through the week without downloading images. So off we went to the downtown Apple Store at the very cool City Creek Mall that is right across the street from Temple Square and it's a good thing we did. It turns out that Salt Lake City pretty much shuts down completely on Sundays so if we hadn't (as Kathleen suggested) headed downtown that afternoon, I would have been out of luck or forced to wait until after 10:00 on Monday before we could go south to Zion and Bryce.
After our foray into downtown we headed back to the Sugar House district for dinner at the East Liberty Tap House. We had found this place online, pre-trip and it looked like it had our kind of food (interesting). Sure enough it did and some pretty good local beer as well.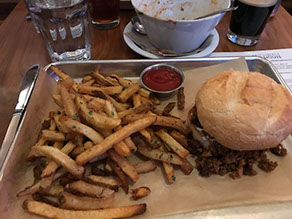 We both could not resist the "Sloppy Lamb" with fries that was served on a 1/4 sheet tray. Really delicious. Service was excellent on a crowded Saturday night and there was much to give testimony to the fact that Utahan's are hardy souls as many people were eating outside where there were clear skies but a temperature under 50 degrees.
The next morning we were up early to do a city tour with City Sights Travel which included a live performance by the Mormon Tabernacle Choir. Of course I have read about the choir for years but the chance to see them perform live was just a nice added bonus to the city tour we wanted to take anyway. The only drawback was that since the Tabernacle performance was at 9:30 am, we had to meet our tour at 8:30 which meant getting up before 6:00 so we could be ready and drive to the hotel where we were meeting them. That's awfully early for vacation and since we were still in Daylight Savings Time, it was still dark when we had to get up.
We were met at the designated hotel by our tour guide, Jim Nutz (really…he made quite a few jokes about it…especially when it comes to Mormon genealogy studies where he said he found "a lot of Nutz up his family tree.") who drove us slowly (taking almost an hour) around to pick up a few more people and then to Temple Square for the choir performance. The inside of the Tabernacle was nice but seemed almost anti-climatic. It was one of those "is that all there is" moments. But the performance was excellent. I had no idea that the choir played with a full orchestra. They were performing their world-wide concert that goes out weekly and we got to see the prep for that, hear a little bit about the choir and the tabernacle while they were getting ready and then see the performance.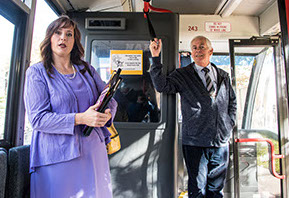 If you are going to SLC, I highly recommend seeing them sing. The music is incredible and it is more inspirational/motivational than religious. Jim (our tour guide) was nice enough to have a member of the choir come on board the tour bus before we left to explain about what it takes to get in the choir and the amount of commitment it takes to stay with it. These people are dedicated.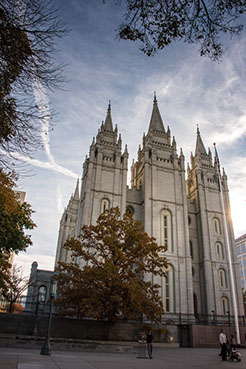 We did take a little time at that point to walk around Temple Square and then we were off to tour the rest of the city. The next part of the tour took us up a hill to the Utah State Capitol building. As you can see from my pics, it is modeled after the U.S. Capitol and we spent about 45 minutes wandering the grounds on our own taking pictures and seeing the sights before we were off to the rest of the city. On our way, Jim regaled us with Mormon and Utah history, stories of the early pioneers and more. Our last stop (around 11:30 am) was the This Is The Place Heritage Park which overlooks the entire city. It is (we were told by Jim) where Brigham Young stopped his Mormon followers and declared, "This is the place." And according to Jim, his wife said, "Noooooooo!" But she was overruled and we have what is now Utah.
After seeing that park, Jim drove us back into downtown and stopped at a restaurant called the "Chuck'O'Rama." He announced that we could all have lunch (not included) at the buffet and then he would drive us back to our cars/hotels. Kathleen and I are barely fans of buffets on ships and we also thought it rather odd that he would stop at a restaurant at almost noon, give us 40 minutes to eat and then finish the tour. Since food was not included, why not just drop us off and let us go our merry way? So taking matters into our own hands we asked how far away our car was (6 miles), we tipped Jim and grabbed an Uber back to our car. It was an odd end to a nice (if slow) tour. We were just happy not to be eating at a "Chuck'O'Rama."
After we got back to the car, we decided to actually get some lunch but at a restaurant of our choice…only problem was, it was Sunday and other than a few fast food places, nothing in the downtown core was open. Seriously…nothing. After driving around looking for half an hour we finally asked Siri to find us "a restaurant that is open NOW." Siri responded with the name of what I had read was the best Mexican place in SLC—the Red Iguana. I had read about it pre-trip and had wanted to go there but thought it was too far away from where we were staying. Turned out it was the nearest place to downtown that was open so we drove there and had an amazing lunch (There was so much of it that it became both our lunch and our dinner—what we call dunch). I would go back in a second. Delicious food and fantastic margaritas. If you go to SLC, it's worth the drive (which really isn't that far).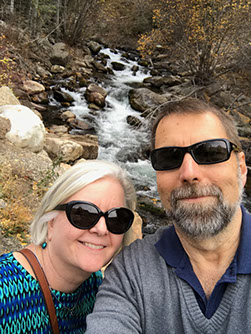 After dunch, we decided to take a drive and see some nature and fall foliage and I remembered from my previous trips to Utah in the 80s my friend Bill Baker taking us up Big Cottonwood Canyon so we headed that way. It was a gorgeous drive after which, still being full, we skipped any dinner plans and headed back to the AirBnB where I took a 4 mile walk before coming back to watch some TV and get a good night's rest before our long drive to Zion the next morning.
The next morning we were up and on the road to breakfast (we try to do two meals a day when we travel…usually a big breakfast and dinner) at a very cool little place called Pig & Jelly Jar. It wasn't far from where we were staying and right near the freeway so we could make a quick getaway when we were finished. The food was wonderful. I had a ham hash that was really good and Kathleen had the chicken and waffles and she loved it but said it wasn't as good as what we had in Charleston last spring.
If you are drinkers as we are, this was our first encounter with Utah liquor laws. Pig & Jelly Jar had menus for drinks on the table that included alcohol to be served with brunch. One was a really interesting take on a mimosa. We had seen it on their website menu and wanted to try it. But when I ordered it, the server told that no liquor could be served in Utah before 11:30 am. Really? People actually drink mimosas after noon? Just kidding.
A couple of parting thoughts about SLC. First while we really enjoyed our two days in Salt Lake City, we wouldn't go back. We are glad we went the first time, but this is a one-time city. I can't think of any reason we would need to go back. There just isn't that much to see. Compare that to Santa Fe or San Diego or Phoenix/Sedona. We have been back to those places numerous times and we will go back again. But not SLC. Another thing to keep in mind if you are going to SLC is don't do what we did and fly in on Saturday afternoon. Wait until Sunday afternoon as the town really does shut down on Sundays and that way we would have been able to see more on a Monday.